"Over the past year I have had the privilege to study with Rebecca Haseltine. Rebecca has helped open new dimensions for me in my bodywork, movement and mindfulness practices. Rebecca is a skilled guide when it comes to teaching anatomy and movement from an experiential and embodied perspective. If you get a chance to take a class or a receive a session from Rebecca I highly recommend it, you won't be disappointed." 


The word somatic refers to the body as a whole.
Somatic Education is a huge new field that has blossomed in the last 30 years with many approaches to exploring, healing, and learning with the body.
Body Learning uses the word 'somatic' to refer to the body as a whole experience with inherent wisdom and defines 'somatic education' as an experiential approach to learning that includes the physiological intelligence of the body. Each cell in the body has an internal mechanism for learning.  The cellular model of learning presumes that we are inherently conscious beings, able to learn through our experience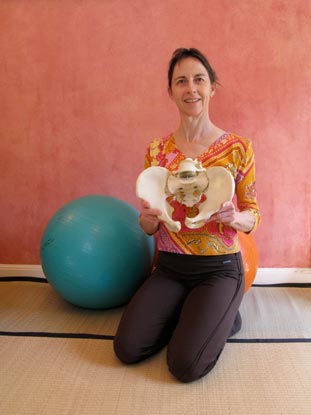 Body Learning embraces three approaches:  We can learn about the body through anatomy, physiology, development principles, and movement basics.   We learn from the body by engaging awareness and tuning into the local intelligence within the body. Learning with the body can be a more active approach, engaging with the world through sensing, moving and responding.
Somatic education can happen in many ways, and each person can find a path that is appropriate to his or her needs.  Somatic learning includes both inner and outer movement in action, receptivity, and stillness.  The intent of Body Learning is to address the whole person and to invite dynamic integration of all these elements.